THINK WELL: HEALTHCARE OUT LOUD
CAN YOU HEAR IT?
Join your fellow St. Louisans and a host of the brightest forethinkers around for an afternoon of this year's most resonant ideas for healthcare, wellness and medicine.
Live, 18-minute talks from 8 industry leaders

Health topics from mindfulness to zoology to tech trends

Special interview with Olympic gold medalist Jackie Joyner-Kersee

Musical guest Cave of Swords

Creative artists and thinkers

An idea-powered way to inspire your 2018
Tickets available on Metrotix.
Say you were there when 2018 inspired the future of health.
We've got talks.
We've got performances.
But that's not all that's in store.
Treat yourself to a healthy luncheon (add $25 to the ticket price, served at 11:30 before the event)
Peruse the Sheldon Art Gallery featuring six rotating exhibits
Up your portrait game with 360 photo capture - even our photobooth is innovative
Stop ! 10-minute Tai Chi at break!
Gear up with complimentary TEDx swag
Buy custom TEDxGWA merch, only available at our events
Sip and be merry at the TEDx at Twilight reception immediately following the show. Enjoy networking, cash bar, music, mingling with speakers
700+
LOCAL THOUGHT-LEADERS
1
CHANCE TO BE A PART OF IT
Thursday April, 12
12pm - 4:30pm
Luncheon: 11am
Twilight Reception: 5pm
Sheldon Concert Hall
3648 Washington Blvd, St. Louis, MO 63108
Save $15 a Head When You Bring 10+
Individual Tickets: $60
Individual + Luncheon: $85
Groups of 10+: $45 each
Groups + Luncheon: $70 each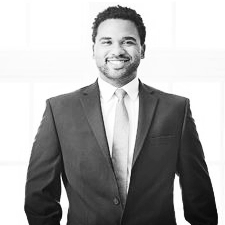 Food is Medicine | Jeremy Goss
Jeremy Goss, MD is the cofounder of St. Louis MetroMarket and founder of the Link Market, two deliciously colorful, nonprofit markets. He's an advocate for low-income communities on issues related to food justice, hunger and health — and he's got some ideas for your taste buds.
Operation: Adrenal Gland | Doug Lindsay
Doug Lindsay got himself out of bed. His hospital bed. After 11 years. Frustrated by a mysterious illness, Doug decided to take matters into his own hands. He was told a cure was impossible. How far could he go and what were the risks of trying?
Special Interviewee | Jackie Joyner-Kersee
Jacqueline "Jackie" Joyner-Kersee is an Olympic legend, gold medalist and living woman wonder. Jackie is ranked as one of the greatest athletes of all time, especially when it comes to the heptathlon and long jump. Born in East St. Louis, Illinois, she'll join us with four Olympic games under her belt — as well as three gold, one silver and two bronze Olympic medals.
How We Can Improve the Healthcare UX | Dave Minifie
Dave Minifie, Chief Experience Officer at Centene Corporation, brings an "engagement and experience" perspective into healthcare. Dave spent more than a dozen years at Procter & Gamble learning the art and science of brand building. These days, he uses his tried-and- true leadership and marketing skills to set strategy and drive growth at Centene.
How Mindfulness Transforms Us | Jo Pang
Jo Pang is on a mission of mindfulness. As an expert at Slalom Consulting, Jo transforms organizations with an integrative, human-centered approach. As a teacher, he helps people consciously cultivate the seeds of compassion, wisdom and happiness. As a person, he shares thoughts on self-awareness, self-acceptance and finding contentment in finding ourselves.
Special Interviewer | Wendell Covington Jr
Wendell Covington Jr. lends his skills as an experienced educator, service provider and program manager to his role as President and CEO of Mathews-Dickey Boys & Girls Club. With over 15 years of experience working with youth and at-risk populations, Wendell has special expertise in program design, evaluation and research for K-12 and postsecondary curriculum.
The Ties that Bind: One Health | Sharon Deem
Sharon Deem, DVM, PhD is an elephant aficionado with major wildlife veterinary and epidemiology chops — chops as in 100+ articles, 25 book chapters and research in 30+ countries. Even if you've yet to dip into her prolific zoological explorations, you can catch her world-renowned ideas that bind human, animal and environmental health.
Neurosurgery: It's the Journey, Not the Destination | Philippe Mercier
Philippe Mercier, MD, PhD is a pediatric neurosurgeon at the St. Louis University School of Medicine. He uses his big, brilliant mind to save the brains of those with epilepsy, cancer, trauma and other neurological issues. Dr. Mercier is at the forefront of medical advancement and is eager to share his approach to deep brain lesion treatment.
Helping the Breathless Breathe Better, a 'Wing' Tech Demo | Abby Cohen
Abby Cohen is cofounder and co-CEO of Sparo, a digital health company known for Wing, a chronic obstructive pulmonary disease (COPD) and asthma management app with medical-grade accuracy. The Wing pocket sensor and application have been demoed at the White House, United Nations and University of Oxford. And now, you can catch the tech along with entrepreneurial insights from a Forbes 30-Under-30 STL local.
SHHH... 2018 IS SPEAKING.